Happy New Year Friends!! Welcome to 2014. I am super excited about this year. My plans: love my family, love my students, balance family/exercise/work. Not new, but definitely a work in progress.
Before I get busy with my plans for the day (which include sewing, watching parades/football, and eating black-eyed peas for dinner) I am linking up with the Famous
Farley
for her January CURRENTLY.
Some explanations:
Listening: I have this need to "watch" parades. Which basically means to have it on in the background while I "do" something else.
Loving: Great times of being together. Some families are glad to have school start again, because it is hard to entertain the kids, but my kids are getting big enough that I don't have to entertain them. So our time together is a mix of separate activities/games together/movies. Love our time, wishing for 3 more days.
Thinking: Kids are coming back on Monday and I ought to be prepared, or they will eat me alive!!
Wanting: I love the fabric I bought last week. I love the quilt pattern I chose. I love my husband's nephew that will be the recipient of the quilt when it is finished. I have time now, so getting it finished before going back to full-time, away-from-my-house work is a MUST.
Needing: Not getting any younger. In fact, I am getting older, and taking care of me is becoming more of a priority. So, time for me to get on the daily, healthy walk bandwagon.
Memory: My little family did not have extended family to be with on Christmas Day, so I had a GREAT idea. We traveled to the city and arrived at the luxurious movie theater at 11:30 am. bought tickets (for Saving Mr. Banks, The Hobbit: The Desolation of Smaug, and Mandela) and HUGE tubs of popcorn and pop. We watched the first two movies, then ate supper in the diner at the restaurant in the theater, and then watched the last movie. We left the theater at 10:30 pm. What an amazing, long day. But a wonderful memory.
********************************************************************************
Hop on over to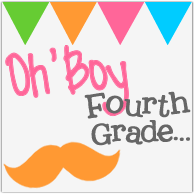 and read more CURRENTLY's, or link up with your own, and make new friends.