Time for me to jump on the Thankful bandwagon. Lindsey at
A Year of Many Firsts
is hosting a fun linky called "Stuffed with Thankful Thoughts."
This is my thankful thought list today.
1. I have found a groove at school that works for me and is acceptable to my principal.
2. My husband who does the lions' share of the laundry.
3. My older son who is growing into a fine, young man.
4. My younger son who does not let me get too serious before he brings me back to reality.
5. My extended family who have much to share and encourage me daily.
6. My school family. They provide many opportunities to grow and learn and love.
Tomorrow my list will most likely be different. Or maybe not.
Go check out what others are thankful for at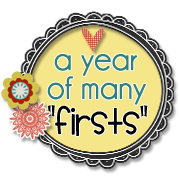 (I tried to put her linky button on, but it is not working for me tonight, so all I can do is her regular blog button. I can try again tomorrow.)