I'm so tired I don't even want to write this. But I need to write this. So, here goes...
Doodle Bugs Teaching
has a great weekly linky party that I like to participate in. It is a fun (and structured) way to share about my day.
1. Our students ran a farmer's market today. The adults helped out also. The adults hauled the goods (baked goods, flowers/plants, artwork and tables) two blocks to the convenience store and set up shop. These kids are holding a sign to encourage motorists to stop and buy. See the orange cones? That was the line to stay behind. US 50 is on the other side of the line.
2. These sweeties will be in first grade in August. The redhead spent the whole time with me, just hanging out and chatting.
3. Some kids passed the time with sidewalk chalk. This friend got really messy with the chalk, but he had a great time.
4. This farmer arrived on his tractor. After he bought some rolls, he left again.
5. I spent the afternoon putting the finishing touches on my classroom. I may be moving. I'm not sure when I find out. I started to pack, but then decided to wait. So today was the "throw everything into a cupboard/shelf/cabinet day." Guess that will be waiting for me in August or July.
(And my van packed full of all the STUFF I may or may not need over the summer.)
End of the year happens twice for me. Once in May. And another today. Tomorrow I can take 3 naps and watch HGTV all day long (at least when I'm awake).
Ag Camp was great, and we are already planning for next June and that Ag Camp.
By the way... Remember the
cow paintings
we made? Every.Single.One. sold today. The paintings were bought by either the child or a parent of the child that created the painting. Even my painting sold. My mother-in-law bought it. That made me smile. But it also made me sad (I wanted to take my painting home with me). But maybe I can see it when I visit her and I have a photo of it.
Take a little trip over to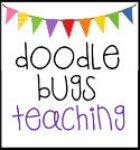 and see what my friends have been up to. Leave a comment if you want or follow a new-to-you blog. I love finding a new blog.