Yay for summer! Lounging, reading, surfing (internet, no waves near me in Kansas!), sleeping. I certainly don't know what I'm going to do when I have to start setting an alarm for 5:15 am again!
But I am super excited to get back to school. I feel like I have a handle on the grade and am looking forward to being a step or two ahead this year, instead of ALWAYS playing catch up.
August 1 means time for a Currently party. The lovely
Farley
has created a wonderful party and I love participating. I met one of my best blog buddies through Currently last November, so I am usually eager to get my currently on and meet some new friends.
Not too much to explain. I got a guitar this summer and am working daily to play clean chords and some EASY songs. I love singing with my students, and this will definitely help me.
Last week I got some Flair pens, and then found out about Frixion pens. Looks like another trip to Office Max.
You can read what more of the blogging world is up to by heading to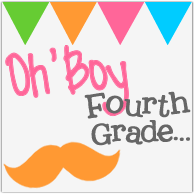 If you link up, remember Farley's rule of 3. Leave comments on the 2 links ahead and 1 behind your link. It makes us feel good to not be left out of the blog comment love.
Happy August and Back to School!