This is one of my favorite parts of the week (and weekend). Writing this post of five random happenings of the week gives me time to pause, reflect, assess, and enjoy. I love thinking about ALL of my many experiences during the week and then choosing five that are significant in some way (to me) and sharing them here.
Kacey from
Doodle Bugs
hosts this party and I have loved writing for it and reading so many of my friends' Five for Fridays.
1. On Friday after school I felt "the bag" of Lily. She is our ewe that could lamb sometime in the next two weeks. Her official due date is February 3, 2013, however, if she is like humans (how often do we give birth on the due date, I was 0 for 2), I am giving her a two week window to have this baby. It could be a single birth or a twin, we do not know.
2. My students are so into writing notes (and apparently I have not supplied them with enough paper) that they are getting a paper towel from the sink to write me notes. When I'm with a small group they need to leave me alone, but they have figured out that they can slip me a note... This week I got one that said "mis bartle can i go to the bafrom"and another said...
(The message is great, and look--capitals and punctuation! Woohoo!)
Today I will locate some (a lot) of paper for these writers.
3. A favorite toy at recess is the little barn. I loved watching the kids play in it on Friday when the weather was finally nice.
I am told by this little guy that it seats two comfortably, three is a squeeze. I can barely bend down to look inside!
4. Just about anything I give my kids to read they are starting to notice "hunks and chunks" that we have learned. A few are doing this unprompted, and most can locate the hunks if I mention there might be something they recognize. Applying their knowledge is so exciting for me and for them.
5. At home...my boys have learned an awesome piano duet for Greensleeves this week. It is wonderful to hear them play together. They do not do this because they want to, but I do love hearing it.
That's it for this week. Hop on over to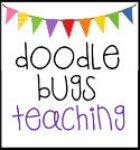 to read other Five for Fridays, maybe you want to create your own post and link up as well. I would love to read it!