This is one of my favorite parties. And it happens every month. Farley at
Oh' Boy Fourth Grade
has a party and invites anyone who wants to come. Just fill out the Currently form, link up, comment on the ones around yours, and read/comment/make new friends. Love it.
Listening: I'm in the kitchen, procrastinating. (Update: also to the piano practice that has started: Ballade and some jazz. I really could listen to him play all day.)
Loving: Last summer we asked my uncle to make us bedroom furniture. We picked it up on Saturday and hauled it 800 miles to our house on Sunday. It is soooo pretty!
Thinking: time to start lunch for the family.
Wanting: I like to live in a clean house where the meals are on time and healthy. For two years now I have worked full-time away from home and finding it just plain hard to get it all done. So, Alice, you are hired, please arrive at your earliest convenience. Thank you.
Needing: See above.
OLW: I've said this before, perhaps if I keep saying it, this will happen. I want to feel calm on the inside.
So, hop on over to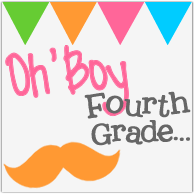 and see what the rest of the gang is "Currently." If you link up, remember the rule of 3. Farley explains it all.
And Jen at
The Teacher's Cauldron
is having a party to share New Year's Resolutions. One personal and one blogging.
My personal goal is to learn to play the guitar. I would love to play it every day and sing with my wonderful kiddos. Then I would be a little like Maria (you know her? from The Sound of Music), and we would have fun all day long.
My blogging goal is, well, I don't know what I don't know, so this is tricky. Here is one that I know and can do: leave comments on my friends' blogs. I love getting comments, so my friends may also.
You can hop over and read other New Year's Resolutions, or make your own and link up.