I'm not sure that I have a favorite month. I love when one month ends and another begins. It's like I get a fresh start. Flipping the calendar page is a reminder that I have another chance. The chance to be the person, wife, mother, teacher that I want to be.
Ok, enough with the heavy, on to
Farley
and the February currently.
Listening: he had to DVR the game because of working this afternoon, now we get to watch it and skip the adds and extras.
Loving: my first grade buddy/teammate and I had some wonderful discussions and planning times this week. I am so looking forward of doing that more, now that we kinda know what we are doing.
Thinking: I haven't been Goodwilling since last summer. It may be time to gather my Goodwill buddies and set a date to shop.
Wanting: I need a plan. My firsties need help with sight words and I have a helper who can do it, but do not want to re-create the wheel. I want to open a manual and just do it. HELP!!!
Needing: I'm tired of the clips I've been using, time to look for some alternatives.
Pet Peeves: Lying is never good. But lying to stay out of trouble can really make it hard for me to keep my control.
There you have it. My currently. If you feel like reading more, hop on over to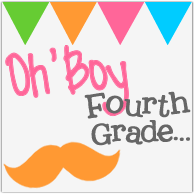 and read more currentlys.