I was planning on skipping this week. But then when I started thinking about today, I just couldn't.
So, I am linking up with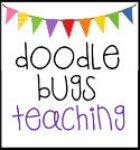 to share five random things from my week. But today it will be five random things from today. And today was my second snow day (in a row!) this year.
1. First thing this morning I started two batches of oatmeal bread. Yummy. Pretty sure I have not baked bread since, well, I don't know when. Maybe not since school started, and I don't bake in the summer. They finally just came out of the oven.
2. While the bread was rising, I took my boys to Mount Hesston to sled and be silly with their friends. This is not a good picture, but it makes me smile anyway.
3. I sat in the truck waiting on my younger son to be finished sledding and got to read a book. For pleasure. I have read the whole series before, but decided to read it again.
4. I drove to school this afternoon to meet our new lambs. Oh so sweet!
This is me with the dark faced lamb. She was super tired while we were there. She loved me scratching her head.
Here Wil is getting the plain faced lamb to sniff his hands. I love the smile on Wil's face. I am so fortunate to work at this school and be able to give my own children a slice of animal love (because we do not have animals at our home). This lamb nursed almost non-stop while we were there. I love how natural everything is with animals. No pitocin. No formula. Just love and support from your sister (Wooly) and the people at our school.
5. Yesterday (but yesterday was a snow day also) I made some sight word sticks for game time. They match up with the sight word set I have (Rainbow Words). I have been needing to make them for several weeks, and I finally had the time.
There you have them. Five random (or planned) pictures/things from my day. If you are interested you can hop on over to
Doodle Bugs Teaching
and read more randomness. That is where I'm heading.