Time to link up with Farley at
Oh' Boy 4th Grade
for the September Currently linky.
I don't often have to do the laundry during school, because my husband takes care of it (love), but he has to work today and some sheets just need to be washed. Listening to either son play the piano is a great way to spend time (I wish they'd play longer than the required time).
This day reminds me of summer, before I started working everyday getting my classroom and curriculum ready for the beginning of school. I got up. Watched GMA. Crafted a bit. The boys are also doing what they want. Lovely.
While surfing (blog surfing of course) this morning I found an organizational blog with ideas for freezer breakfasts. Wonder if I can make myself make some today. Find the post
here
.
I don't like the calendar arrangement in my classroom. I really need to go fix it and take down August and put up September. By Wednesday because tomorrow is an inservice day.
Favorites: I love composition notebooks. I decorated a new one today in preparation for a 2-day seminar that I will attend on Thursday and Friday about MTSS. Perhaps a lovely notebook will help me miss my first graders less. When I went to school on Saturday I rearranged. Pictures soon perhaps? If I remember. Dark chocolate, especially Dove. Certainly a great end to a quick lunch. Need to buy some more this weekend.
If you want to read more currentlys, head over to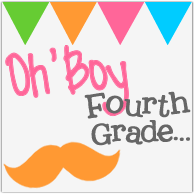 Happy Laobr Day everyone!