Jennifer over at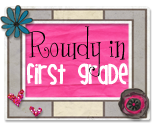 is having an awesome linky party. Focus on a good thing from home and school. A great way to start the week. I love it.
Here are mine.
Something good at school:
Our sheep are returning tomorrow. They left last May. They went to their happy summer home. Then they went to the breeding farm. Tomorrow the nice man whose farm they were at is bringing them back. And he wants a tour of our school. And if we are really fortunate, we will have pregnant sheep and lambs in the spring. Exciting times.
This was Lily and Wooly last May. I wonder what they will look like tomorrow. I am worried that I will not be able to tell them apart. Will they remember us/our school?
Something good at home: I had a great 3 day vacation so far. Time with my boys. Time with my boys and my husband. Movies. Netflix. Downton Abbey. And I have today as well, with a possible road trip with my family and in-laws to see more family. Even if that doesn't happen it has been fun to think about it.