Well, they are sort of random. I wish I could share more about each one. You know there is a whole story behind each, but I will shorten it down, because (skip down to #5 for the because answer...).
I love linking with Kacey at
Doodle Bugs Teaching.
It is a way to condense 420 things that happened at school into 5 memorable/picture worthy moments. (7 hours at school, 420 minutes, surely something happened every minute. Wow, that makes me tired just thinking about it.)
1. I was on duty for two wonderful weather recesses today. 50 degrees and sunny at 9:45. 70 degrees and bee you ti ful at 11:35. I spent the entire second recess by the sheep. The ewes and lambs loved eating from our hands when we brought fresh green grass from the field. They have eaten everything in their pen.
2. It rained in our class today. We created water cycle bags and hung them in our window yesterday. Today it rained. We loved looking at them.
3. Speaking of water... I led a directed drawing of a water fowl. A duck. Thank you
Art Projects for Kids.
My teaching neighbor came in and grabbed some photos of us working.
Their finished ducks were soooooo much better than mine! Haha. Please don't laugh too hard at mine.
4. 21 amazing ducks went home at 3:00 today.
5. I am now on Spring Break!
Please hop along to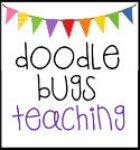 and read more Five for Fridays. Or link up. It is fun.