As the month ends and a new month begins, I start wondering...
What will
Farley
put in this month's currently? Well, wonder no more, here are my answers to the prompts.
Hearing birds when there is snow on the ground is a reminder that winter will not last forever. I love snow (and the snow days that may come with them), but being cold is not on my love list.
If you have not been to
Art Projects for Kids
, then I highly recommend it. I found it through my friend's board on Pinterest and have not been disappointed. You see, I am not big on doing art with my firsties. (Last year I did nothing artful and said it was ok, because the school art teacher worked with them once a week for 45 minutes. Oh boy.) So far we have made
snowmen
, and
Love Birds
. This week we made
skeletons
(as we talked about why calcium is good for our bones)
and
sheep
(because our lambs have been born). After the drawing and coloring were done the pictures were our prompt for the day's writing lesson.
Sunshine makes me so happy. Kansas is wonderful for sunshine. Sunshine on my shoulders makes me happy.
It is getting difficult for me to find things in my classroom. Because I am stashing and hiding and have not taken the time to properly find homes for my stuff. Organization also makes me happy. Time to spend some serious time getting my room back into shape.
Two more weeks until Spring Break. Might as well plan both at the same time, then next week I can plan for the week after spring break. Because I will be doing NO PLANNING during spring break! (Maybe.)
I like apples, I love affirmations (giving and receiving) and I hate arguments. I am learning that to breathe during an argument is helpful and provides oxygen to my brain so that I may effectively work through the argument and not use the "hot head" that I was born with.
Now, you can jump over to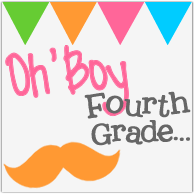 and read and/or link up. Happy sunny weekend!